Existing-home sales grew slightly in September marking their best rate for the year, according to a recent report by the National Association of REALTORS (NAR). Existing-home sales, which include recently purchased single family, townhomes, condominiums, and co-ops rose 2.4 percent in September to a seasonally adjusted 5.17 million annual units. Even with sales at the highest rate for 2014, the pace is 1/7% lower than the level seen in September, 2013 (5.26 million units)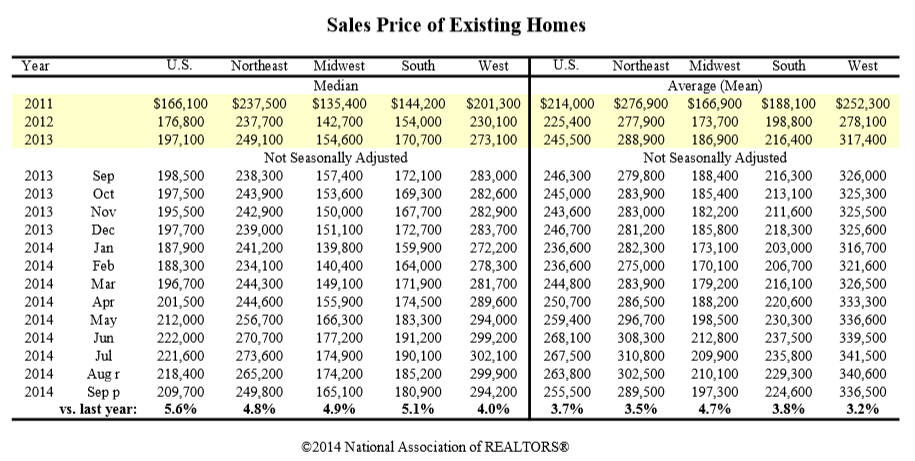 NAR chief economist Lawrence Yun noted that the demand for buying observed since springtime has continued into the autumn season. "Low interest rates and price gains holding steady led to September's healthy increase, even with investor activity remaining on par with last month's marked decline," he said. "Traditional buyers are entering a less competitive market with fewer investors searching for available homes, but may also face a slight decline in choices due to the fact that inventory generally falls heading into the winter."
Total housing stock at the end of September declined 1.3 percent to 2.30 million existing homes available for sale, which represents a 5.3-month supply at the existing sales velocity. Despite fewer homes for sale in September, unsold inventory remains 6.0 percent higher than one year ago, when there were 2.17 million existing homes available for sale.